Our Advanced Bio Energy Healing Method represents almost 30 years of working with clients from all over the world. The experience gained from working with a wide range of physical, mental and emotional health problems and conditions has evolved into the integration of a system of healing techniques we have found to be powerful and effective in rebalancing the life-force energy field of the body.

Our online certified Bio Energy course is now in over 25 countries worldwide. When our life-force energy is blocked or stagnant we become ill. However when our body's life-force is balanced, flowing freely and full of vitality our body is healthy.
It is comforting to know that your body wants to be healthy.
Ask yourself if there is any way you may be inhibiting or limiting your body's ability to be 100% healthy?
Are you eating healthily?
Are you getting sufficient rest?
Are you getting sufficient exercise?
Are there any unresolved emotional issues that may need to be addressed?
Do you have a positive mental attitude towards making some transformational changes?
Then ask yourself what can you do today to improve your health and maintain better health and well-being?
Our online healing training course has all the information, and demonstrations of healing techniques you need to provide a unique and effective healthcare master plan for you, your family, friends and clients.

On our certified Bio Energy course we cover many subjects on illness and health so you can learn and have a broad understanding on the subject of healthcare in general;
How illness may manifest in the body
How to boost your life-force energy
Healing body and Soul
Healing the emotional body
Healing the physical body
Dowsing for food sensitivities
Many case studies and examples of health concerns and how Bio Energy has been applied for these including Anxiety, Stress, Depression, Aches & Pains, Low self-worth, Shame, Shock, Trauma, Guilt, Low self-confidence, Loss, Sadness, Anger, Fear, Insomnia, and Back pain to name a few.
We explain the correlation between the organs and systems of the body with the emotional and mental body via the body's energy system and chakras. We explain the important role your emotional and mental attitude plays in your overall health and how your own thoughts and beliefs play a part in your own health and well-being. We explain about geopathic stress and how when it is sometimes difficult to pinpoint reasons for sickness and ill-health, how geopathic stress may be a factor.

It may be time to take control of your own health and well-being, and look at the changes you can implement to create a life full of energy, amazing health and vitality. The Advanced Bio Energy Healing Method was developed at The Oisin Centre of Natural Healing by Co-founder Patricia Hesnan who trained as a nurse and worked with Shen therapy, Holistic Massage, Craniosacral therapy, Bio Energy and Stress Management. Patricia is the founder of Physio Emotional Release Therapy, is a medium and channeller, and well known author of the best-selling book "Be Your Own Therapist". Co-founder John Donohoe is a professional therapist and experienced Course Facilitator with diplomas in Vibrational Healing, Bio-Energy Healing Therapy, Domancic Bio Energy Method, Cellular regeneration, and Sound Healing.

You have choices. You are in control of your own health. Take a holistic approach to taking care of your own over-all health and the health and well-being of those around you. This Advanced Bio Energy Healing Method is safe, non-invasive and pain-free. Bio Energy is easy to learn on this online course.
Learn how you can use Bio Energy healing for your family, friends and how you can use it as a fully qualified practitioner.
Learn in your own home
In your own time
At your own pace
Over 11 hours of on-demand video
Over 90 tutor-led easy to follow video tutorials
Available on phone, pc & laptop
Learn how to conduct a professional therapy session
Learn how to set up your own practice
We are here at your service 7 days a week.
Contact us at anytime with any questions or queries you may have.
Enroll and start today on the healing journey of a lifetime. You receive the full course as soon as you register. Healing Courses Online is registered with the CMA (Complementary Medical Association), and IICT (International Institute of Complementary Therapists).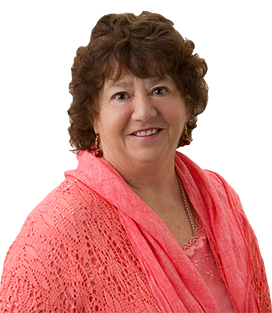 Your most asked question
What is an Energy Healer?
An energy healer is someone who is trained in the use of energy healing therapy methods and would use a holistic approach in order to help restore balance to an individual's energy field at a physical, emotional or mental level. If you would like to know more about this online bio energy course click the link below.