Knowing is empowering. And knowing how to take care of yourself and help improve and maintain your own health and well-being is your number 1 priority. It is believed that illness can originate at a mental or emotional level. That is why your attitude to taking better care of you is of utmost importance. Our self help / self healing course is designed to show you how to recognise the signposts that might be leading to sickness or ill-health and show you how to use simple skills and techniques that you can start immediately to get on that path to better health, joy and happiness.
Many people suffer with physical or emotional health problems. We want to show you that everyone including you, has the ability within you to heal yourself.
This self healing course is structured and designed to empower you to take more care and more control over your own health and wellbeing.
Everyone has the ability to help themselves to heal from illness, sickness, injuries or disease, stress, shock, fears or trauma plus many physical and emotional problems
See today as the first day of the rest of your life as you begin your self-healing journey learning better ways to take care of you. No previous experience required
Lectures & Preparation
Everyone including you, has the ability to help themselves to heal naturally from physical or emotional issues or ill-health.

Dowsing for Health
Learn how to use a pendulum to dowse and check for food sensitivities or to check your own chakras
Sound Healing Therapy
Learn the power of sound healing to help heal yourself from many health issues particularly stress or anxiety.

Self Healing Applications
You can learn how to integrate bio-energy and sound healing to help activate your body's own natural inner healing ability.
Learn powerful and effective sound self-healing techniques which are non-invasive, pain free and easy to apply for a wide range of health concerns.
Learn many self help techniques including diaphragmatic breathing and relaxation exercises for stress reduction and relaxation.
Learn self healing techniques for sickness or disease, aches and pains, problems with the back and spine, or to help boost the immune system.
Learn how to clear and balance your own chakras to help with emotional problems or issues related to stress, anxiety, depression, insomnia, fears, shock or trauma.
Learn to help heal yourself from physical or emotional problems so you can enjoy your life, stress-free, pain-free, full of energy and vitality each day.
Certificate of completion
Healing Courses Online is registered with the IICT (International Institute for Complementary Therapists) as an approved training provider and with the Complementary Medical Association (CMA), which is internationally recognized as the leading organization in professional, ethical complementary medicine by professional practitioners, therapists, and the public in general.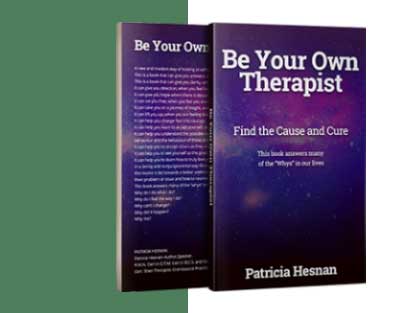 FREE BONUS E-BOOK
Be Your Own Therapist
A new and modern way of looking at self improvement and self development. In a loving and non-judgmental way through imagery and stories the reader is led towards a better understanding of the possible cause of their problems or issues
Energy Healing Information
Self Healing / Self Help Articles
Frequently Asked Questions
How do I enroll for the Online Training Course?
Simply press any of the BUY NOW or ADD TO CART buttons throughout the website which will take you to the check-out section where you can purchase and enroll
What happens if I forget my password?
When I enroll, will the course be available on all my devices?
These are hands-on therapy, how is it possible to learn online?
Is all my information private?
Is this online course available to me at all times?
Yes, it will be available 24/7, for 365 days from the date of purchase. If required we offer an annual renewal service. The course can be repeated annually for an admin fee of €30.00 for 12 months. Simply drop us an email to renew.
How and when do I receive my certification?
Is it necessary to have any prior experience to learn?
What is the accreditation?
Minimum System Recommendations