Healing with sound is one of the oldest forms of vibrational medicine and has become one of the most popular healing modalities used by therapists all over the world. Developed at the Oisin Healing Centre almost 30 years ago Biosound™ integrates the vibrations of sound healing instruments with the energetic healing of Bio Energy. Anyone can learn how to apply these gentle but powerful techniques for physical and emotional health issues with our highest level sound healing MasterClass to help themselves or their family or start a professional career with a certified diploma.
Everyone has the ability to help others to heal from physical and emotional problems. No previous experience is required to complete this course.
Add to your skills many sound healing techniques to help stimulate and activate healthy cellular activity to assist the overall health and well-being of others.
Our sound healing course is presented in an easy-to-learn, easy-to-understand A, B, C style format. It is comparative to being in a live training workshop.
Sound healing is a fascinating and exciting modality where you the healer can also benefit from the vibrations of sound healing during each session.
Lectures & Preparation
Anyone can learn simple sound healing techniques to help others to heal from sickness, illness, disease or ill-health
Chakras & Distant Healing
Clearing and balancing chakras, learning distant healing methods and dowsing for health & food sensitivities
Sound Healing Techniques
Using sound healing instruments can be powerful in helping to heal many health issues and help reduce stress
Sound Healing Application
Applying ancient wisdom with up to date modern sound healing methods to assist natural inner healing
Learn about sound healing from the basics to Advanced Masterclass Diploma level and how the power of sound is applied as vibrational medicine.
Learn how the power of sound healing vibrations can be applied to help heal the back, spine, joints, organs, glands or other physical problems.
Learn how to clear and balance the chakras to help reduce the intensity of possible suppressed emotional issues that may be contributing to physical ailments or to anxiety, insomnia, fears, shock or trauma.
Learn how to use Tibetan singing bowls, Crystal quartz bowls, Chinese and other gongs, tuning forks, khosi bells, and the human voice during a therapy session. 
Learn how to help heal yourself, family and friends or set up a professional practice with an Accredited Certified Diploma in Sound Healing.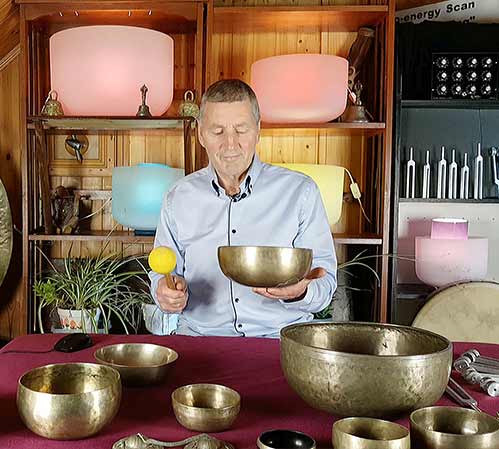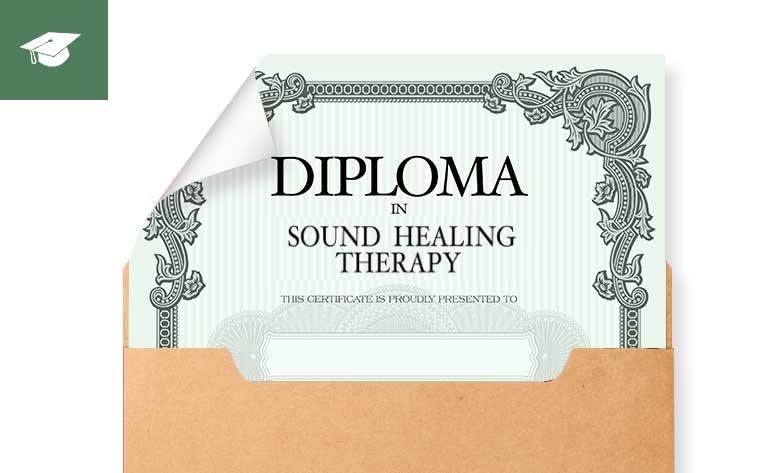 Healing Courses Online is registered with the IICT (International Institute for Complementary Therapists) as an approved training provider and with the Complementary Medical Association (CMA), which is internationally recognized as the leading organization in professional, ethical complementary medicine by professional practitioners, therapists, and the public in general.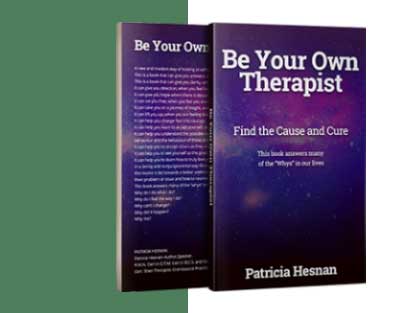 FREE BONUS E-BOOK
Be Your Own Therapist
A new and modern way of looking at self improvement and self development. In a loving and non-judgmental way through imagery and stories the reader is led towards a better understanding of the possible cause of their problems or issues
Energy Healing Information
Sound Healing Masterclass Articles
Frequently Asked Questions
How do I enroll for the Online Training Course?
Simply press any of the BUY NOW or ADD TO CART buttons throughout the website which will take you to the check-out section where you can purchase and enroll
What happens if I forget my password?
When I enroll, will the course be available on all my devices?
These are hands-on therapy, how is it possible to learn online?
Is all my information private?
Is this online course available to me at all times?
Yes, it will be available 24/7, for 365 days from the date of purchase. If required we offer an annual renewal service. The course can be repeated annually for an admin fee of €30.00 for 12 months. Simply drop us an email to renew.
How and when do I receive my certification?
Is it necessary to have any prior experience to learn?
What is the accreditation?
Minimum System Recommendations