Self healing – is the innate ability to heal oneself. When the body is 'out of sync' we instinctively know that something is not quite right within us. We may not necessarily see any outward sign of sickness, illness, disease or ill health. The body is crying out 'Listen I am not feeling well'.  When it comes to a standstill point the body needs support to heal itself, as it is not coping on its own.
Self Healing is about creating 'wholeness' in the body or healing oneself 'holistically'. Holistic healing means healing the whole person. When we consider self healing or in other words 'healing self' we need to look at healing oneself physically, emotionally, mentally and spiritually.
This could be the self healing of a physical wound, injury, organ, gland, tissue or cells. It could also include the self healing of systems such as the digestive system or any other system in one's own body. It could also include healing from an emotional or mental trauma which one has experienced.

Self- Healing happens naturally within the body and you can learn how to assist it. Your body tries to be healthy. The self healing process kicks in automatically as soon as cells become damaged.

The body has an in-built ability to heal itself and it can heal itself more effectively and efficiently given the assistance and the right environment to self heal naturally. When a human or animal's body becomes ill, sick or injured the self healing process can be supported by surgery, medicines and different types of supplements. Medicines such as antibiotics may prove helpful in many situations but it is the body's own immune system and in-built intelligent healing system that actually activates the self healing process.

Many researches in both the orthodox and traditional fields of medicine emphasize the importance of taking care of one's own body in order to accentuate self healing and maintain better health and well being.

This can include a healthy diet, looking at food sensitivities, daily exercise, avoiding excessive strain on the physical, emotional or mental body, periods of relaxation or meditation. It can also mean learning how to 'tune in' to the needs of your body mind and spirit.
Your self-healing journey to maintain better health
Self healing also means allowing your body to avail of regular and sensible amounts of sleep which in turn gives the organs, glands and cells of the body the opportunity to rest and regenerate. In addition to what we've already outlined in this self healing journey to maintain better health is that we try to reduce unhealthy levels of stress and create balance in every aspect of our lives.

There are numerous different self healing exercises available which are designed for the purpose of assisting the body to maintain better health. These can involve walking, jogging, running, swimming, yoga or stress reduction exercises to name just a few. There are numerous easy to learn exercises you can perform in the comfort of your own home. Learn these and more in our certified self-healing online training course tutorials.

Maintaining better health also includes taking care of our mental, emotional and spiritual body. To do this the choices are unlimited from relaxing and reading to breathing exercises, mindfulness and meditation.
Everyone has the ability to learn how to self heal
The complete self healing training course is presented on over 50 easy to understand practical video tutorial lectures, and over 8 hours of on-demand videos. It is comparable to watching a real live workshop or training course in the comfort of your own home, at your own pace and in your own time.


Also included free with this course is the best selling 360 page e-book; "Be Your Own Therapist". (A Self empowering book of Self Improvement, Self Development and Spiritual Guidance). Plus downloadable cd/audio files for self healing and deep relaxation. When you have completed the course you will receive your personalised Certificate of Completion in Self Healing.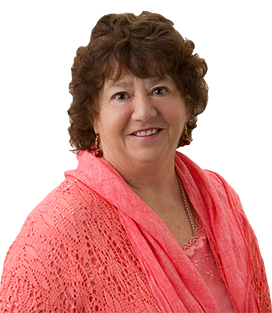 Your most asked question
What is your inner life-force?
Your inner life-force can be described as the energy that keeps you alive. You are much more than a physical body. At a quantum level and a cellular level you are comprised of waves and vibrations of energy. This is your inner life-force energy. If you would like to know more about our online course click the link below.