A panic attack is a feeling of too much going on at the one time a feeling of "overwhelm". Regardless of whether you have ever experienced a full blown panic attack or have had experiences of panic in certain situations, or whether you have witnessed another person experiencing a panic attack; - knowing is empowering!
Panic attacks may affect you, but it is not allowing them to control you that matters.
A panic attack can overwhelm a person without warning. A panic attack can be seen as a perceived threat of danger when really there is no danger.


During periods of intense anxiety, the brain is so overwhelmed with stress that it can actually reduce the energy it normally provides to other parts of the body. As an example, digestion problems are very common with anxiety as the brain pays less attention to the digestive system. Certain parts of the brain may even "turn off" in an effort to cope with stress during intense anxiety.
A panic attack can begin with a rising feeling of fear and distress. The person may panic and may be frightened of losing control in certain situations.


During a panic attack breathing speeds up and the person might feel as if they cannot breathe properly, causing them to gasp for even more air and may cause the heart to beat faster. During a panic attack they may have a tight sensation in the chest, feel dizzy, faint, shaky, confused, sick or weepy.


Prevention is better than cure.
What can you do straight away?
Learn diaphramatic breathing techniques which you can apply on a regular basis. 
Learn how to say the magic word "NO."
Learn how not to allow other people to dump their physical or emotional rubbish on you.
Learn to recognise when you experience that first sense of overwhelm or panic. (Just imagine your bin is beginning to overflow).
Breathe in and out and decrease the pressure on the bin.
Learn to stay in the moment.
Know this feeling will pass.
Learn stress-reduction exercises & how to de-stress on a regular basis
Learn how to clear and balance your own chakras of unwanted unhealthy emotional issues by using Bio Energy or Sound healing techniques which may help to decrease the intensity and the feelings of panic.
The past is history, the future is only a possibility, and there is only this moment.
Learn more about self healing your own body on our certified online training course.
Everyone has the ability to learn how to self heal.
The complete self healing training course is presented on over 50 easy to understand practical video tutorial lectures, and over 8 hours of on-demand videos. It is comparable to watching a real live workshop or training course in the comfort of your own home, at your own pace and in your own time.


Also included free with this course is the best selling 360 page e-book; "Be Your Own Therapist". (A Self empowering book of Self Improvement, Self Development and Spiritual Guidance). Plus downloadable cd/audio files for self healing and deep relaxation. When you have completed the course you will receive your personalised Certificate of Completion in Self Healing.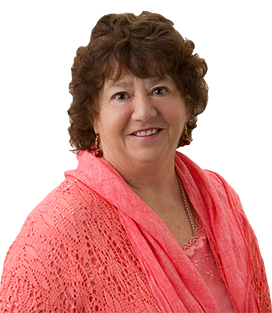 Your most asked question
Are panic attacks like anxiety?
Panic attacks can in some instances be related to anxiety and can also be associated with stress and stress related illness. Generally a panic attack may be the result of overwhelm when everything in your life begins to become too much to handle. If you would like to know more about our online course click the link below.