When sound healing instruments are used for self healing and self help, the vibrations, frequencies and sounds can induce a wonderful feeling of deep relaxation.
Sound healing may also trigger calm and relaxing memories and as the body reacts to these healing sounds, it can allow the body to uncoil, relax and unwind and begin to function in a healthy, synchronised and harmonised manner.
On this sound healing course you can learn how to create vibrational sounds using:
Tibetan singing bowls .
Crystal quartz singing bowls.
Tuning forks.
Chinese Gongs.
Tinshas.
Percussion instruments.
Your own voice.
Visit our audio store to view self-healing / self-help audible files you can download to start using straight away.
We have a range of audio files featuring Tibetan singing bowls and tuning forks which can be played through a stereo system or headphones. These can be downloaded from our audio store.
We also have a range of cd/audio files of music for relaxation and self healing. These can be downloaded from our audio store.
There is also a range of cd/audio files of uplifting self-help inspirational songs and songs of guidance. These can be downloaded from our audio store.
Healthy harmonious sounds
Healthy harmonious sounds do not invade, force, insist or persist. Healthy harmonious sounds allow the body to 'tune in' at its own pace and in frequencies that resonate with the body. Some of the benefits of learning sound healing for self healing is that you can apply sound healing to your own body. This may help you to unwind and relax and let go of physical and emotional stresses that may be effecting your overall health and well-being.
Applying self healing sound therapy
Stagnation is caused by lack of movement. By applying self healing sound therapy to ourselves on a regular basis we may be keeping our life force and our healthy energy moving and vibrating and also helping to prevent stagnation and ill health.

Many self healing techniques are demonstrated on our self healing online training course. Self Healing Sound Therapy may help to decrease the intensity of pain or discomfort, anger or anxiety, sadness or grief on all levels of your energy field.
Triggering healthy memories in the body
Self Healing Sound Therapy may also trigger the body at a physical, emotional and mental level to remember and reconnect again with healthy feelings and memories. It also may help to reactivate the immune system, renewing the body's natural state of harmony, health and vitality.

The complete self healing training course is presented on over 50 easy to understand practical video tutorial lectures, and over 8 hours of on-demand videos. It is comparable to watching a real live workshop or training course in the comfort of your own home, at your own pace and in your own time.

Also included free with this course is the best selling 360 page e-book; "Be Your Own Therapist". (A Self empowering book of Self Improvement, Self Development and Spiritual Guidance). Plus downloadable cd/audio files for self healing and deep relaxation.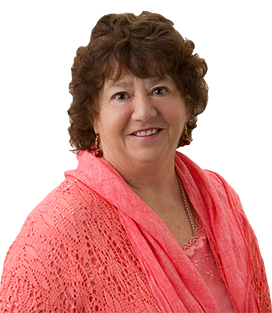 Your most asked question
What are harmonious sounds?
Ask yourself if listening to the sounds of a heavy electric drill, hammer, loud alarm bells, noisy traffic or the clatter of thunder are pleasant or unpleasant. Compare this with the sounds of birds singing, a calm day at a sea shore or listening to your favourite music. If you would like to know more about our online course click the link below.